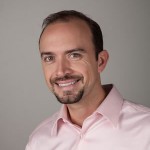 Pedro J. Cuartas, D.D.S.
Dr. Cuartas graduated from Louisiana State University School of Dentistry in 2000. Along with his general dental practice, he has also developed a special interest in orthodontics, implant dentistry and cosmetic dentistry. He has taken hundreds of hours of continuing education courses and programs to further enhance his knowledge, skill and ability to provide his patients with the best dental treatment available.
Tanya (Office Manager)
Tanya joined Dr. Pedro J Cuartas in 2013. She graduated from Central Lafourche High School where she continued on to study General Business at Nichols State University. Tanya has been in the medical/dental field for over 18 years where she attended several training courses throughout her career. She truly loves providing outstanding dental care to our patients. Tanya and her husband Tim have been married for 16 years. In her free time, she enjoys running, cycling and shopping, but most of all spending time with her family and friends.
Natalie (Dental Hygienist)
Natalie has been a dental hygienist for 17 years and a member of our dental team for 8 years. She graduated from LSU Dental School in 1999. Natalie has been married to Chris for 17 years and has two beautiful daughters, Caroline and Ava. Natalie enjoys participating in iron man competitions and is also founder and director of Mighty Kids Triathlon.
Danielle (Hygienist)
Danielle has been a dental hygienist since 2016 and became a member of our dental team in June 2017. She graduated from Vanderbilt Catholic High School in 2010 where she was a member of the dance team. She continued her education at Nicholls State University and graduated from LSU Dental School in 2016. She enjoys spending time with her friends & family, teaching dance and spoiling her three dogs.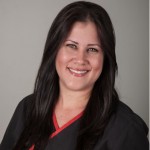 Ebel Rodriguez (Expanded Duty Dental Assistant)
Ebel Rodriguez is originally from Puerto Rico. Ebel and her husband Hector have been married eighteen years. They have a thirteen year old son named Gian. In 2007 Ebel and her family decided to move to Houma, LA. Ebel graduated in 1998 as a dental assistant with expanded duties and certified in Orthodontics. Her first ten years of experience in her profession was with a Dental Surgeon. When Ebel moved to Houma, LA she renewed her license as a Dental Assistant. Ebel has been with Dr. Pedro Cuartas since 2008. Ebel offers safety, reliability and quality work while encouraging our professional services for dental health issues.
Angie (Expanded Duty Dental Assistant)
Angie is a native of Houma LA and graduated from South Terrebonne High School in 1997. She attended Unitech Training Academy where she was certified as an Administrative Medical Assistant in 2009. Angie has worked in the dental field for 4 year and is certified as an Expanded Duty Dental Assistant and is also certified in CPR & X-Rays. Angie's hobbies outside of work are hunting and fishing.
Georgina (Scheduling Coordinator)
Georgina Arteaga was born in California and raised in McAllen, Texas. She moved to Louisiana three years ago with her Fiance' Omar. Gina joined Dr. Pedro Cuartas in 2014. Gina is our scheduling coordinator and will be more than happy to assist you with any questions or concerns you may have. Gina enjoys planning her wedding which will be in the spring of 2016. She also enjoys shopping.
Virginia (Front Desk Coordinator)
Virginia Palomares is originally from Winter Haven, Florida. She moved to Houma, LA eight years ago. Vicky has been with Dr. Cuartas since 2015 where she is the front desk coordinator. Vicky and her husband, Junior have been married for eight years. They have a daughter named Elizabeth who is four years old. Vicky enjoys reading and family time.
Eva (Insurance Coordinator)
Eva Guerrero is originally from Guadalajara, Mexico. She graduated from Terrbonne High School in 2011 and has been our insurance coordinator since 2015. She is fluent in both English and Spanish. Eva strives to make patients feel comfortable in our office and offer great customer service. She enjoys spending time with her family and friends and spoiling her baby nephew Eli.